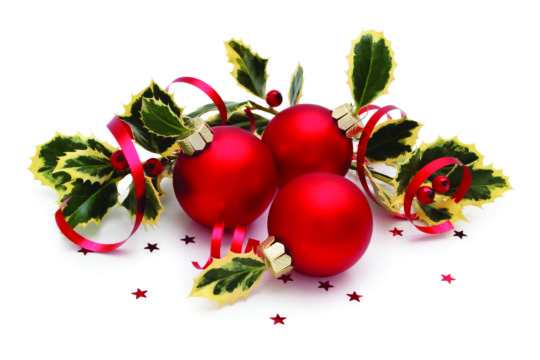 Nothing shows how much you care about someone during the holidays like rubbing it in their face that you live in one of the most incredible places in North America.
So while it's not exactly kosher to be tossing Colorado kush into your Christmas care packages, there are plenty of other homegrown fruits of the Centennial State's labors to share with your loved ones who live outside our square state.
Stranahan's Colorado Whiskey
Whiskey and mountains, that's what Colorado does. Alright, that may be a bit of an overstatement, but those two passions are certainly ubiquitous favorites among transplants and natives alike. And Denver-based Stranahan's Colorado Whiskey is a Front Range institution that manages to exquisitely marry the pair. A peerless gift for those who choose to indulge, the whiskey is made with local barley and mountain water in itsy, bitsy micro batches. It's a strong, tasty sauce. Buyer's hack: A standard 750-ml. bottle — all of which are signed and dated by the individual bottler typically with the song he/she was listening to at the time of spirit entrapment — runs for about $60 at the distillery off of South Kalamath Street, but can be found for about $15 less at most area liquor stores. Despite an assuredly foggy affect, don't get bamboozled following one of the free tours or tastings at their Denver plant. Visit Stranahan's in-person at 200 S. Kalamath St., Denver, 80223, or online at stranahans.com for more information.
High-country snowmobiling tour
Highcountry Tours, Silverthorne (Heeney Outpost) Website: mysnowmobiletour.com. Email: info@mysnowmobiletour.com. Call: 970-668-9945
The greatest gifts aren't always material, as an experience as gifting is often more personal. Giving somebody snowmobile a tour in the high country of Colorado is a memory that is sure to last a lifetime and cost as little as $100. Colorado is a perfect place to do a lot of things and snowmobiling in some of its most scenic areas is one of the best ways to explore it. Many companies offer tours, including many that leave from the Heeney Outpost in Silverthorne, just a simple 1 1/2-hour drive west from the metro area on I-70 (traffic and road conditions dependent of course). Take the tour yourself and bring along a friend or plunk down the money and wait to hear the thank you, see the photos and see the stories of a tour that can last anywhere from two to three hours and provide spectacular views in all directions. No snowmobiling experience is necessary and suits, boots and helmets come with the tour, as does a nice steaming cup of hot chocolate. Tours begin Nov. 23 and run all the way through the end of March, even including Christmas Day (check website for availability). It's not a gift somebody can unwrap, but it's one they won't be able to thank you enough for when it's over.
Icelantic Skis Giclee Prints
One of the hardest parts of giving up a beloved pair of mountain wands is parting with the graphic. Love it or hate it, the image cast onto a set of skis becomes a part of the rider's identity. And although not many serious ski folks buy skis for their design or color, a graphic is always etched into the skiers lifetime memory of shredding. Icelantic sets itself apart from all the rest for this and many reasons. Fine ride on art. For those that want to forever enshrine a certain ski, season, or perhaps even an injury, the wizards at Icelantic Skis in Golden have you covered. The company offers Giclee, canvas prints of every ski they've ever made, and just about all of them are hypnotizing wonders. From icy animals to tribal mayhem to musical masterminds, Icelantic now has 10 years of products and more than 100 images to thumb through. Each piece of artwork is the original size of an actual pair of skis and runs $75. Even for those who aren't inclined to be gliding down any white stuff any time soon, the ink-jet prints are sport-neutral and do a fine job of creatively covering a wall for any art enthusiast on a budget. Contact Icelantic at their store at 1300 Washington Ave, in Golden or online at icelanticskis.com.
Gems from the Buffalo Bill Museum
First of all, acquiring a gift from The Buffalo Bill Museum and Grave site in Golden allows you to visit the inimitable and (questionable) final resting place of the legendary William F. Cody. "Buffalo" Bill Cody was famous and infamous for his Wild West Shows, and also an acclaimed bison hunter. He got his nickname — so they say —  from having killed more than 4,000 bison in 18 months. Buffalo Bill's Pahaska Teepee gift shop features nostalgic print T-shirts of the roaming cowboy and shot glasses fit for a king, well, really more for a cowboy or girl.  The shop also sells its wares online, but if you visit the site in person, you can take in all the sweeping Colorado views Golden's Lookout Mountain has to offer, where the museum and grave site is located. Gifts and knickknacks can be purchased in the store at 987 1/2 Lookout Mountain Road, Golden, CO 80401, or online at buffalobill.org
Colorado 1870-2000 Volume 1 by John Fielder and William Henry Jackson
$100 www.johnfielder.com/product/colorado-1870-2000-volume-i/
Sometimes it's hard to describe the natural beauty that is Colorado. So instead of spending a thousand words attempting the feat, why not just rely on a picture.
John Fielder is the quintessential photographer of Colorado's natural beauty. And in this book, the outdoor photographer followed in the footsteps of his predecessor William Henry Jackson, who photographed the wild beauty of Colorado in the 1870s.  Fielder went to the exact spots where Jackson took his shots more than a century ago and this book places them side by side.
Along with the shots which show the transformation of Colorado in the past century, and some that show just how much remains the same, the second volume of this book includes historical context from noted state historian Tom Noel.
A gift for a prince(cess)
Out-give everyone by hanging out the best gift of all: a trip to Mt. Princeton Hot springs. Be warned, however, you're likely to make enemies from relatives if they didn't get it, or if you completely out-gifted them, But nothing screams "Coloradical" as much as soaking it up in hot water with the Rocky Mountains looming over you. This off-the-beaten-path destination is sure to leave the recipient of this gift in awe, as the drive alone is worth the trip. Mt. Princeton Hot springs Resort sports man-made hot springs as well as natural springs, countless miles of trails for hiking and running, and a spa for extreme relaxation. And don't worry — there's plenty to eat and drink as well. The Princeton club offers a variety of delicious eats and drinks. The recipient of this gift will be sure to pay you back, after they finish sipping down their mimosa. They may never to leave this resort.
https://mtprinceton.com
A Bike Tour of Colorado Wine Country
Yes, Colorado is a beer state. But you've given enough sudsy gifts. You can put the growler down. It's about time you gave the gift of Colorado's high altitude wine. And not just wine, but the Colorado experience that surrounds it. Rapid Creek Cycles in Palisade will put aside a 7 Speed Cruiser, or electric bike if you need a little push, so the wine-lover on your list can tour some of the best wineries Colorado has to offer on two wheels.
The bikes are equipped with baskets, easy for stashing wine and other local goods. Rapid Creek Cycles says the bells are included just for fun. A half-day on the bikes is around $40 for a cruiser. The hybrid and electric bikes are only available for full-day use and a bit more pricey. During winter Fruita tends to stay a little warmer, with an average temperature hovering around 40 degrees, just warm enough for a bike tour winery scouting. While walk-ins are sometimes available, the gift of a wine cycle tour is best given via online reservations.
http://www.rapidcreekcycles.com/wine-country-rentals/
A little Colorado pot
There's no better way to send shivers down the spine of a relative or friend outside the state of Colorado than to send them a little pot from the centennial state. Now, I'm not talking about marijuana, I'm talking about a little pot — as in a miniature pot. Whether you're sending it via mail or driving it, the play on words about their gift offers unlimited possibilities. You could tease your mischievous gift by letting the receiver of your wittiness know what you sent. Tell them it's the best damn pot in Colorado and they'd be so lucky to get it. The shelf-life will be limited, however, as there's not much anyone can do with a miniature sized pot, perhaps the gift is in the humor shared. The gift will undoubtedly be welcome with laughs, or some disappointment.
http://www.madeincolorado.com/A-Little-Pot-from-Colorado-Dime-Bag_p_1108.html
Box of assorted syrups from Pear Blossom Farms, Palisade
pearblossomfarms.com
Don't get us wrong, maple syrup is just fine for pancakes or waffles, but chances are what's on the table doesn't come from Colorado. But a little bit of some of the best things the state has to offer comes in glass bottles and can appear on a breakfast table all year long. One of Colorado's most unique areas is Palisade, an oasis on the Western Slope where the soil, weather and irrigation are the perfect recipe to grow delicious produce. Peaches are what the area is most known for and the impetus for a very popular festival each and every summer. All sorts of farms in the area have used their delicious peaches and other fruits to make syrups, jams and jellies, but Pear Blossom Farms has dedicated itself to the pursuit above all else. One of the best gifts you can give somebody from Colorado or elsewhere — especially a breakfast lover — is the assorted syrups package found on the farm's website— which runs $81 — and is made up of four bottles each of peach, apricot and raspberry syrups. The only problem might be 12 bottles is not quite enough to last a whole year for some. That's not your problem, though, just get them started and then tell them where they can get more.
Vintage carousel detail
Multiple rides on the Carousel of Happiness in Nederland
20 Lakeview Drive, Nederland
carouselhappiness.org
So money runs a little tight around the holidays, but dig in your couch cushions or your bedside table drawer, pull out four quarters and voila, there's enough for a small, but thoroughly enjoyable gift. Yes, $1 is all it takes to give somebody a few minutes to experience one of the hidden gems of the state of Colorado, the Carousel of Happiness. The trip to Nederland — located west of Boulder and a little more than an hour away from the metro area — can be breathtaking, but once in the charming small town, surprise somebody young or old with a stop at the Carousel of Happiness. Housed inside a tent-shaped building is one of the most unique carousels you've ever seen, one complete with 56 hand-carved animals that are the labor of love of a Vietnam veteran and Nederland resident. The restored 1910 Looff carousel is quirky to be sure, but easily interesting enough to lose a couple of hours riding. A whole zoo full of wooden, brightly colored animals is available to ride and each $1 ticket goes to maintaining an attraction that is beloved in the area and one of Colorado's treasures. Hand somebody $10, set them loose and try to wipe the smile off their face when it's over. It can't happen.
Ski Resort Art
The ski bum who has it all may be the most difficult giftee on your holiday list. They have all the fancy gear, garb and accessories. They have season passes and know all the secrets about their favorite spots. So they obviously don't need a map, unless it also doubles as a piece of art that's just the right amount of clean design and conversation starter.
Online Etsy store ModernMapArt has ski slope art from 97 ski areas around the world, including all of the Colorado favorites: Vail, Aspen, Telluride, Breckenridge, Arapahoe Ski Basin and Copper Mountain. With labeled runs, the maps end up being reminiscent of subway maps, but take shape of their respective mountains. The prints, which come in a variety of sizes, aren't too showy, but highlight just the right amount of ski snobbery.
https://www.etsy.com/shop/ModernMapArt/
The Nomadik Subscription Box
Subscription boxes are the gifts that keep on giving, at least until the subscription is up. There are a ton out there, but for the Coloradan who spends most of their time exploring the state from the peaks to the plains, it's likely the Nomadik Subscription Box is a one-size-fits-all on your list. The hiker, the camper and the casual outdoors(wo)man can appreciate the surprises that come in the monthly shipment. Each box features different outdoor gear from camera accessories to energy bars to specialty items, such as water filters, hammocks and different types of survival equipment. No box is the same and the contents fit a new theme each month, so the gear is always a little different.
The obvious bonus here is that the subscription box is minimal gift-giving work. It doesn't even require wrapping, a lazy gifters dream. But it comes with a price: around $31 for each delivery. The service is also a good way to try new brands and products without buying a whole set of gear. So if you're lost on what the outdoorsy person on your list is into, this is the safe way to get them a little bit of everything.
https://www.cratejoy.com/